Ion Torrent
Choosing the Ion Torrent import will open the dialog shown in figure 7.15. This data type can also be imported using the on-the-fly import functionality available in workflows, described in Launching workflows individually and in batches.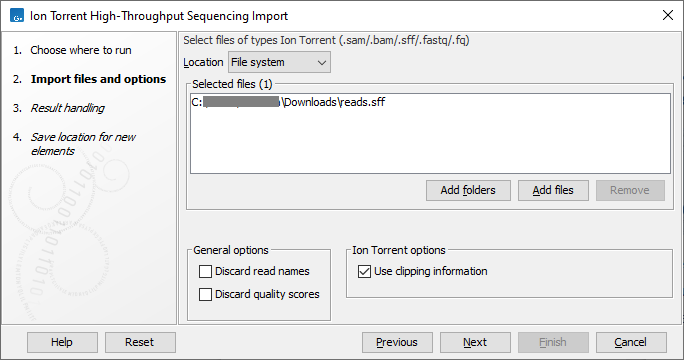 Figure 7.15: Importing data from Ion Torrent.
The following file formats from the Ion Torrent system can be imported:
SFF (.sff ) Sff files may provide extra information about adapter regions or regions of low quality.
Fastq (.fastq). Quality scores are expected to be in the NCBI/Sanger format (see Quality scores in the Illumina platform). Compressed data in gzip format is also supported (.gz).
SAM or BAM (.sam/.bam). Mapping information is discarded during import.
The General options, at the bottom left of the import dialog are:
Discard read names. For high-throughput sequencing data, the names of the individual reads is often irrelevant. This option allows you to discard the read names to save disk space.
Discard quality scores. Quality scores are visualized in the mapping view and they are used for variant detection. If this is not relevant for your work, you can select this option to discard the quality scores, to save disk space and decrease memory consumption.
The option Use clipping information, at the bottom right, applies to the import of sff format files, indicating whether clipping information in the files should be used or not.
---