If you are provided a license file instead of a license ID, you will be able to import the file using this option.
When you have clicked Next, you will see the dialog shown in 1.12.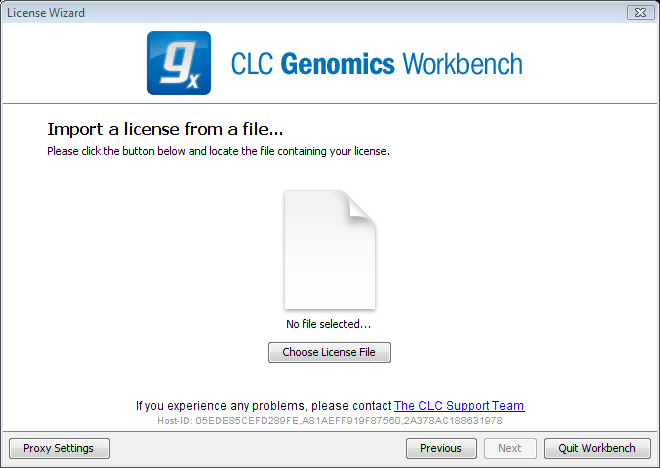 Figure 1.12: Selecting a license file .
Click the Choose License File button and browse to find the license file provided by CLC bio. When you have selected the file, click Next.
---
Subsections
---