Workbench Licenses
When you have installed the workbench and start it for the first time, or after installing a new major release, you will meet the license assistant, shown in figure 1.1.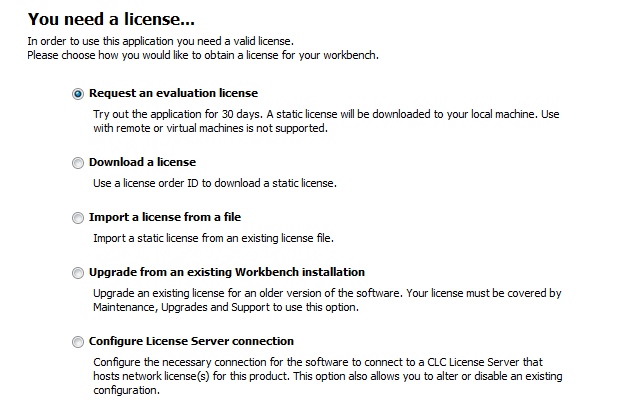 Figure 1.1: The license assistant showing you the options for getting started.
To install a license, you must be running the program in administrative mode. On Linux and Mac, this means you must be logged in as an administrator. On Windows, you can right-click the program shortcut and choose "Run as Administrator".
The License Manager can also be accessed from the menu bar in the Workbench:
Help | License Manager
The following options are available. They are described in detail in the sections that follow.
Request an evaluation license. Request a fully functional, time-limited license (see below).
Download a license. Use the license order ID received when you purchase the software to download and install a license file.
Import a license from a file. Import an existing license file, for example a file downloaded from the web-based licensing system.
Upgrade license. If you have used a previous version of the Biomedical Genomics Workbench, and you are entitled to upgrade to a new major version, select this option to upgrade your license file.
Configure license server connection. If your organization has a CLC License Server, select this option to configure the connection to it.
Select the appropriate option and click on button labeled
Next
.
To use the Download option in the License Manager, your machine must be able to access the external network. If this is not the case, please see Download a license on a non-networked machine.
If for some reason you don't have a license order ID or access to a license, you can click the Viewing Mode button (see Viewing mode).
---
Subsections
---