User statistics
The User statistics section is found under
Management (

) | Server status (

)
In this area, information is provided about the number of users logged in, the number of active sessions, and information about each active session (figure 10.5).
A green dot indicates that that user is logged into the CLC Server. Two green dots indicate that the user is logged in twice. For example, they could be logged in from 2 Workbenches running on two different systems. A grey dot means they have previously logged in but are not logged in at this time.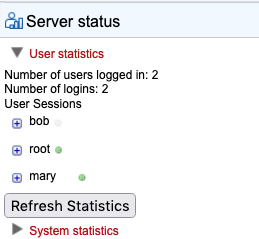 Figure 10.6: Information about the number of users and active sessions (logins) is provided in the User statistics area. Here, two users are logged in: mary and root. A user called bob has previously logged in but does not have an active session at this point in time.
Click on the small plus sybmol to the left of a username to expand the information about that user's sessions (figure 10.6). To log a particular user out, click on the Invalidate Session... button. This opens a dialog where you can write a message to display to the user (figure 10.7). This message is displayed via the user's active session. For example, if they are logged into a Workbench, a dialog will pop up saying they have been logged out of the CLC Server, followed by the message provided. This action forcibly logs the user out of the CLC Server but it does not stop jobs already submitted or running on the server.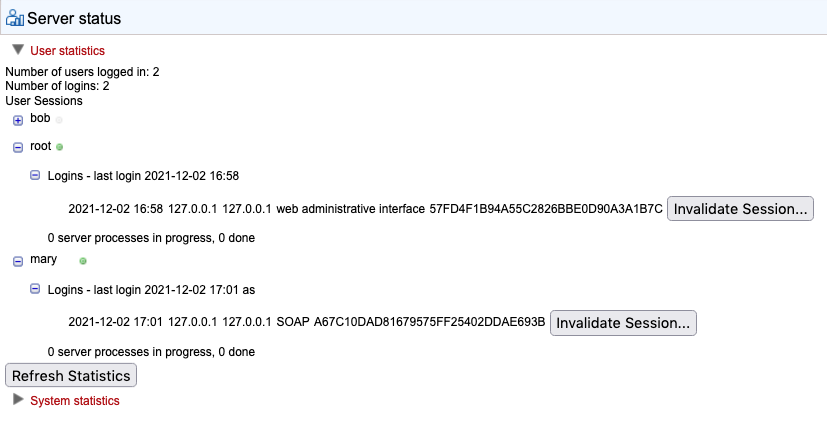 Figure 10.7: Details about jbloggs' session can be seen by clicking on the small button to the left of that username.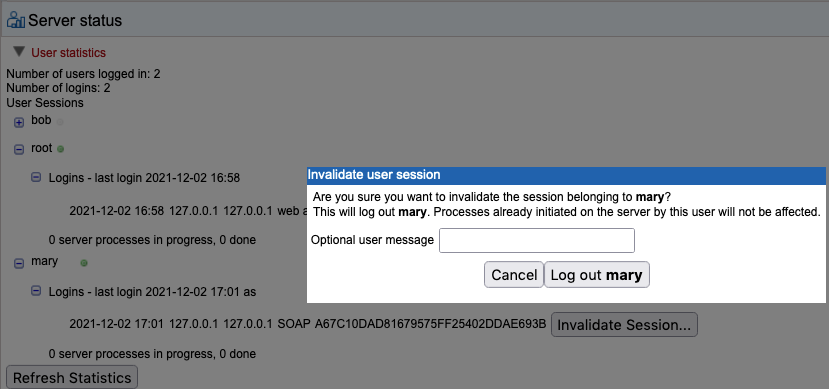 Figure 10.8: Clicking on the Invalidate Session button forcibly logs a user out of the CLC Server. A message can be provided that will be displayed to that user.
---