Management
General information about the external application is presented under the
Management
tab, including the version, the user that last updated the configuration and the time of the last update. Where exporters and importers have been updated, as described in
Updating external application configurations
, information about such "auto-updates" is also reported here.
The following activities can be done under this tab:
Move to Drafts Choose this option if you do not want the external application to be available to CLC Server users to use.

The option Move to Default folder only affects new (as yet unsaved) configurations and those in the Drafts folder. External applications placed in the Default folder, or any folder except Drafts, will be available for CLC Server users to use.

Moving applications between folders can also be done using drag-and-drop in the main External application configurations area.

Delete from server... Delete the external application configuration. This does not delete any underlying third party tools.

Deleting external application configurations can also be done by clicking on the Delete configuration... button at the top of the main External application configurations area.

Install copy on Save... When the Save... button is pressed, any updates made to the original external application are saved, and a copy is saved to the same folder as the original. The copy is given a version number of 1.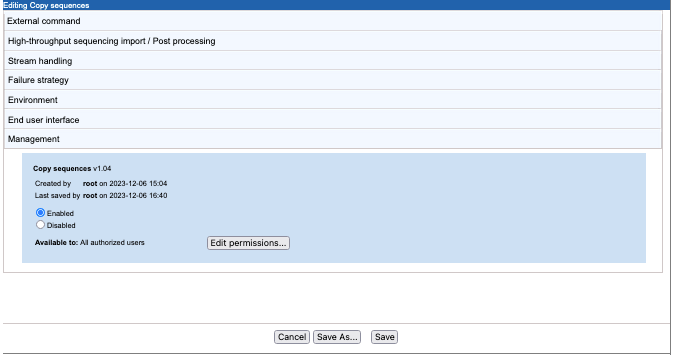 Figure 14.14: Under the Management tab, information about an external application is provided and general management options are available.
---