Dynamic restriction sites
If you open a sequence, a sequence list etc, you will find the
Restriction Sites
group in the
Side Panel
. As shown in figure
18.26
you can display restriction sites as colored triangles and lines on the sequence. The
Restriction sites
group in the side panel shows a list of enzymes, represented by different colors corresponding to the colors of the triangles on the sequence. By selecting or deselecting the enzymes in the list, you can specify which enzymes' restriction sites should be displayed.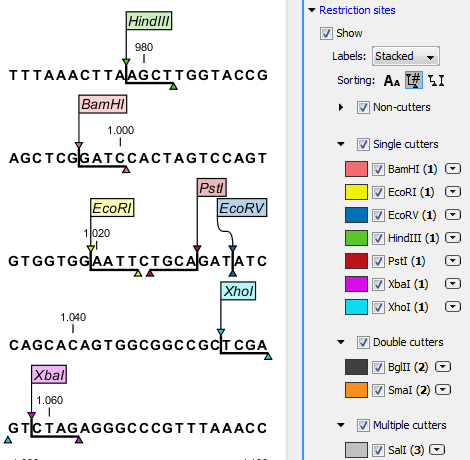 Figure 18.26: Showing restriction sites of ten restriction enzymes.
The color of the restriction enzyme can be changed by clicking the colored box next to the enzyme's name. The name of the enzyme can also be shown next to the restriction site by selecting Show name flags above the list of restriction enzymes.
There is also an option to specify how the Labels shown be shown:
No labels. This will just display the cut site with no information about the name of the enzyme. Placing the mouse button on the cut site will reveal this information as a tool tip.
Flag. This will place a flag just above the sequence with the enzyme name (see an example in figure 18.27). Note that this option will make it hard to see when several cut sites are located close to each other. In the circular view, this option is replaced by the Radial option:
Radial. This option is only available in the circular view. It will place the restriction site labels as close to the cut site as possible (see an example in figure 18.29).
Stacked. This is similar to the flag option for linear sequence views, but it will stack the labels so that all enzymes are shown. For circular views, it will align all the labels on each side of the circle. This can be useful for clearly seeing the order of the cut sites when they are located closely together (see an example in figure 18.28).


Figure 18.27: Restriction site labels shown as flags.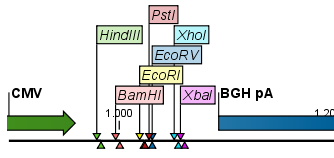 Figure 18.28: Restriction site labels stacked.


Figure 18.29: Restriction site labels in radial layout.
Note that in a circular view, the Stacked and Radial options also affect the layout of annotations.
---
Subsections
---