Search for structures at NCBI
This section describes searches for three dimensional structures from the NCBI structure database http://www.ncbi.nlm.nih.gov/Structure/MMDB/mmdb.shtml. For manipulating and visualization of the downloaded structures see Viewing molecular structures in 3D.
The NCBI search view is opened in this way:
Download | Search for structures at NCBI (

)
or Ctrl + B (

+ B on Mac)
This opens the view shown in figure 11.4: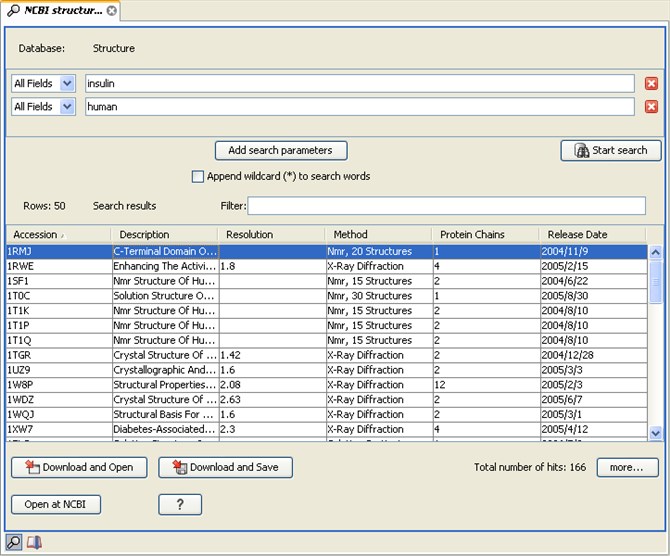 Figure 11.4: The structure search view.
---
Subsections
---