Default view preferences
There are six groups of default View settings:
Toolbar
Show Side Panel
New View
Sequence Representation
User Defined View Settings
Molecule Project 3D Editor
In general, these are default settings for the user interface.
The Toolbar preferences let you choose the size of the toolbar icons, and you can choose whether to display names below the icons.
The Show Side Panel setting allows you to choose whether to display the side panel.
The New view setting allows you to choose whether the View preferences are to be shown automatically when opening a new view. If this option is not chosen, you can press (Ctrl + U (

+ U on Mac)) to see the preferences panels of an open view.
The Sequence Representation allows you to change the way the elements appear in the Navigation Area. The following text can be used to describe the element:
Name (this is the default information to be shown).
Accession (sequences downloaded from databases like GenBank have an accession number).
Latin name.
Latin name (accession).
Common name.
Common name (accession).
The User Defined View Settings gives you an overview of the different Side Panel settings that are saved for each view. See View settings for the Side Panel for more about how to create and save style sheets.
If there are other settings beside CLC Standard Settings, you can use this overview to choose which of the settings should be used per default when you open a view (see an example in figure 4.4).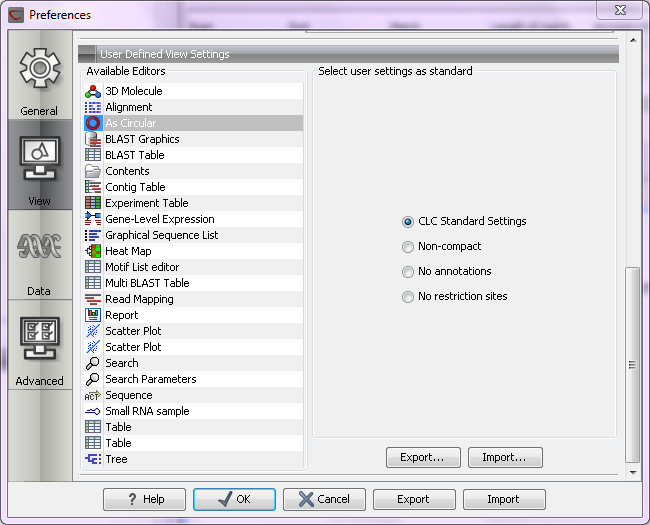 Figure 4.4: Selecting the default view setting.
In this example, the CLC Standard Settings is chosen as default.
The Molecule Project 3D Editor gives you the option to turn off the modern OpenGL rendering for Molecule Projects (see Troubleshooting 3D graphics errors).
---
Subsections
---