End user interface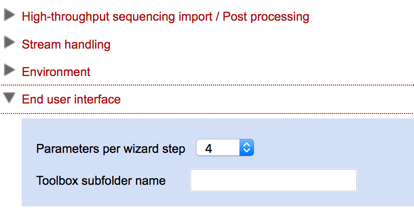 Figure 12.7: End user interface settings alter how the external application appears in a Workbench client.
Settings that affect how an external application will look in a Workbench client are in the End user interface section. See figure 12.7.
Parameters per wizard step: Enter the number of parameters to present in a given wizard step when the application is launched from the Workbench Toolbox. The default value is 4. With this value, up to 4 parameters will appear on each wizard page that the user steps through when launching the job via a Workbench.

Toolbox subfolder name: Text entered in this field specifies the name of a subfolder under Toolbox | External Applications in Workbenches. The application will be listed under this subfolder. If a subfolder of the specified name does not already exist, it will be created. When this field is empty, the application will be listed directly under Toolbox | External Applications.

Additional notes:

The text entered is case sensitive; "foldername" and "Foldername" refers to 2 different subfolders.
The creation of subfolders of subfolders is not supported. If you enter text like "myfolder/subfolder", a single folder of exactly that name would be listed under Toolbox | External Applications in the Workbench.
---