View settings for the Side Panel
The Side Panel is shown to the right of all views that are opened in CLC Genomics Workbench and is described in further detail in Side Panel.
When you have adjusted a view of e.g. a sequence, your settings in the Side Panel can be saved. When you open other sequences, which you want to display in a similar way, the saved settings can be applied. The options for saving and applying are available at the bottom of the Side Panel (see figure 4.8).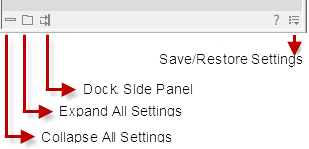 Figure 4.8: At the bottom of the Side Panel you save the view settings
---
Subsections
---