Windows installation and launch
If upgrading from an earlier version, please refer to Upgrading the CLC Network License Manager.
To install the CLC Network License Manager:
Download the installer from https://digitalinsights.qiagen.com/products/clc-network-license-manager-direct-download/ or from your myCLC account.
Double-click the installer icon to launch it. You will be prompted to choose the location to install the software to. If the C: drive is the default drive, then the default installation location offered will be C:\Program Files\CLCNetworkLicenseManager5.
To run the CLC Network License Manager as a Windows Service, right-click on the installservice file in the installation directory and choose the option Run as administrator from the menu. See figure2.1.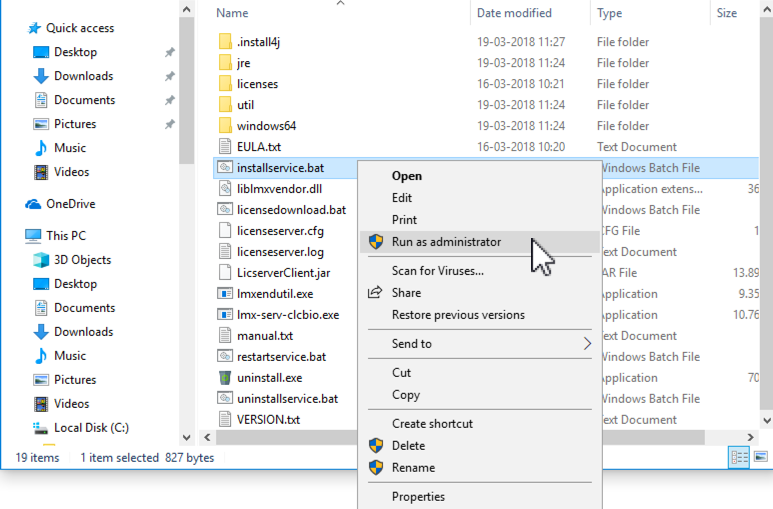 Figure 2.1: Installing the license manager as a service.
This will open a terminal window and guide you through the service installation procedure. Press a key on the keyboard when prompted to do so.
Once successfully installed, the service will be visible in the Services control panel in Windows. See figure 2.2.


Figure 2.2: The services window can be found in the Control Panel.
The name of the service is LM-X License Server - CLCBIO. From here you can start, stop and restart the service if needed.
You are now ready to download a license file. See Downloading license files for Windows.
---
Subsections
---